Quality
A team of experienced & skilled applicators specializing in window film for residential as well as commercial.
Best Service
We are passionate in educating our customers with the right knowledge for window films and go the extra-mile for every of our customers.
Cost-Effective
We provide affordable rates and recommend window films that suit your needs.
Resolvio - Your Window Film Experts
Resolvio is your preferred window film supplier in Singapore. We work closely with our international distributors to bring you a wide range of solar film types and qualities using the latest cutting-edge film technology to help fight against the persisting heating issues whether in the house or in the office.
There are many reasons why your house feels warmer than it should be and most of them have to do with the furnishing and configuration of your furniture. But that doesn't mean you need to start re-decorating or removing beautiful items around the house. Thankfully, with the right window film expertly pasted over your windows and glass doors, we can reflect sun rays and effectively bring down the temperature of each room.
To find out more, do schedule a free no-obligation consultation by filling up the form on this page or giving us a call on our hotline.
Watch Our Heat Reflection Demonstration
The fact is, every house and office has different requirements and needs. There is the direction of your windows to consider, the type of paint used, your room decor and so much more that determines what the best film choice or option for you is. After all, some rooms do trap and retain heat more than others and in such a situation, our goal is to minimise sacrificing luminosity while maintaining a cooler temperature.
That's why here at Resolvio, we make it a point to do down and personally do a "Room Heat" assessment. This helps us determine the best product to identify and advise you on the best solutions to combat the heat issue you're experiencing in your home.
And the best part about having proper heat reflection for your rooms is, you actually save more energy as your air-conditioning unit doesn't have to work as hard. It's the best of ALL worlds – enhanced privacy, home furnishing protection, stylish glass appearance, and most importantly, heat reduction.
Enhanced Privacy and Sun Glare
Save energy and money spent every month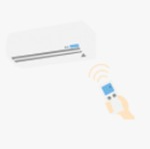 Reduce Aircon Load
Save the environment and money spent while enjoying a cool breeze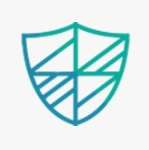 Enhance Safety
Holds glass shattering in place, should the glass ever break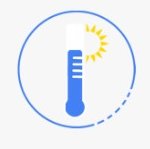 Comfort in Every Degree
Beating the heat is an easy feat. Stay in comfort with our Optimal Heat Technology that helps regulate temperature and reflect rays
UV Rays Protection
Don't let UV get under your skin! Shields, protects and blocks up to 99.9% of ultraviolet rays
Enhance Safety
Stay worry-free! Prevents deterioration and fabric caused by harsh sunlight exposure